Live video streaming services, deployed on our low latency network.
PREMIUM WOWZA HOSTING
ENTERPRISE SERVERS
Your Wowza streaming services are deployed on enterprise grade servers, designed for maximum efficiency, under constant stress.
CDN
Deploy your Wowza hosting services on a shared server, or upgrade to our global CDN.
LOW LATENCY NETWORK
Your live video streaming services are hosted on our custom built, low latency global network.
SUPPORT
Get access to instant support, from Wowza streaming experts, available around the clock, via live chat or phone.
Server Room works with most H.264 encoders, software or hardware.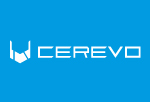 TURNKEY ENTERPRISE VIDEO STREAMING SERVICES
Managed Wowza streaming services, without the hefty price tag. Get the same service with 24/7 support included, at a lower price point.
SCALABLE
Easily scale up or down as needed, with no surprise costs. Our service comes with unlimited bandwidth and viewerers.
COMPATIBLE WITH MOST DEVICES
Wowza Streaming Engine delivers audio or video natively to most devices, including Apple, Android, RIM, ROKU or any other .H264 decoder.
UPTIME
Deploy your streaming services on a network you can rely on. Get fully managed services backed by a 99.9% uptime SLA.
Get affordable live video streaming services, with unlimited bandwidth and viewers, from a company that hosts over 10 thousand radio and TV stations worldwide. Your services are backed by 24/7 support and our 99.9% uptime guarantee.
1. Sign up
Setting up your account is quick and easy. It only takes a few minutes.
Yes, Create my Account
2. Configure
Visit our knowledge base for useful tutorials that will help you start streaming with just a few steps. Our recommended software encoder is OBS.
3. Go Live
Use our code generator to create your player, and paste the code on any HTML website. Your video feed can be accessed on any device connected to the internet.