How to Stream with Barix Instreamer
1
Power on the barix instreamer, and plug in you speaker or headphone and listen to the number it will give you, the number are the encoders address which you will have to enter in your browser to access its web interface. The default address for it is 192.168.10.10.
---
2
After you have logged in to the web interface click on the "Configuration" tab and click on "Advanced settings".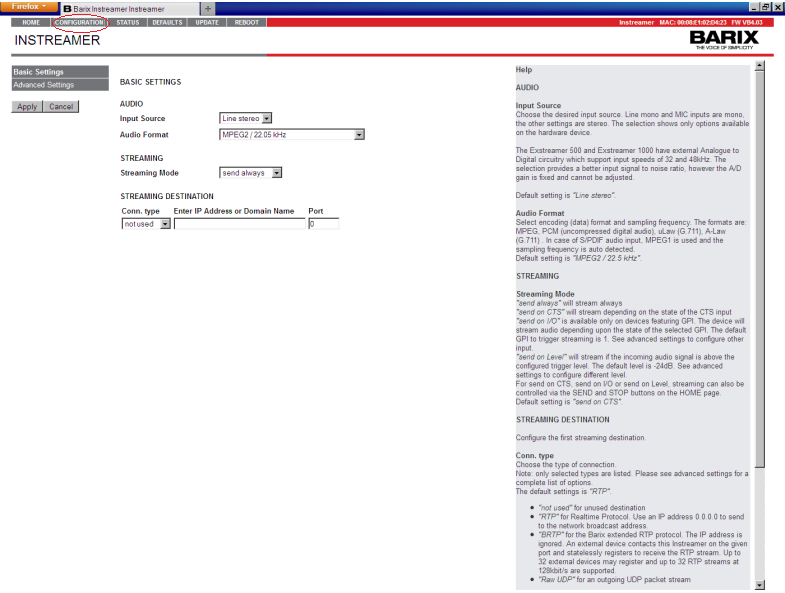 ---
3
From there, you will be able to select your audio input source, audio format and streaming address..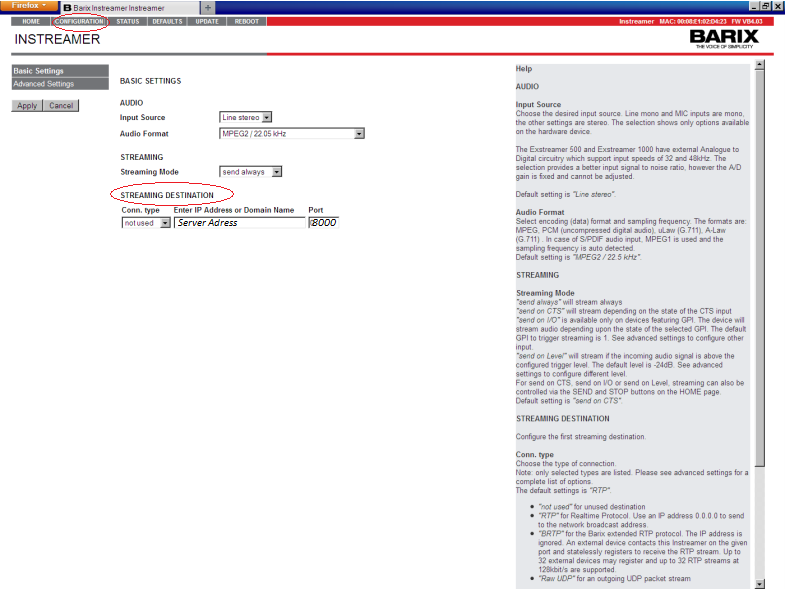 ---
4
In the Audio menu select your desired input source, audio format and desired bitrate.

Based on you and you listeners' requirements you can modify the bitrate of you stream.

If your listeners are on a low speed internet, your recommended broadcast bitrate is between 32 kbps and 96 kbps. For higher speed internet it is best between 96 kbps and 128 kbps.

Note: Most CD quality Audio is encoded at 128kbps.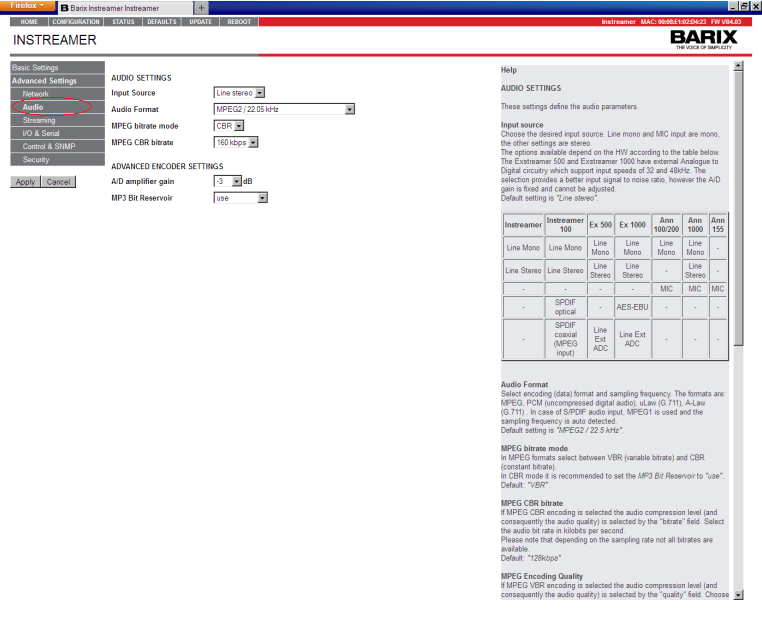 ---
5
After you have configured the audio settings for our Barix Instreamer, you can enter your Server Room streaming address and port number in the "Streaming Destination" field.

The streaming address and port information are available in your Server Room setup email, or in your Server Room dashboard when you login to your account.

After you have inputted the information click on "Apply".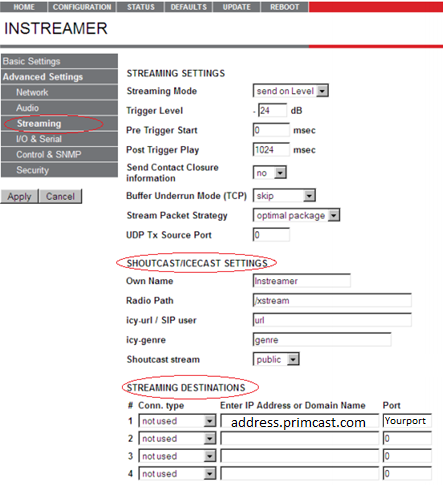 ---
6
The last thing to do is to go to the "Security" tab in input our streaming password. After you have completed this field, click on "Apply" to start streaming.

Note: please input the streaming password and not the admin password.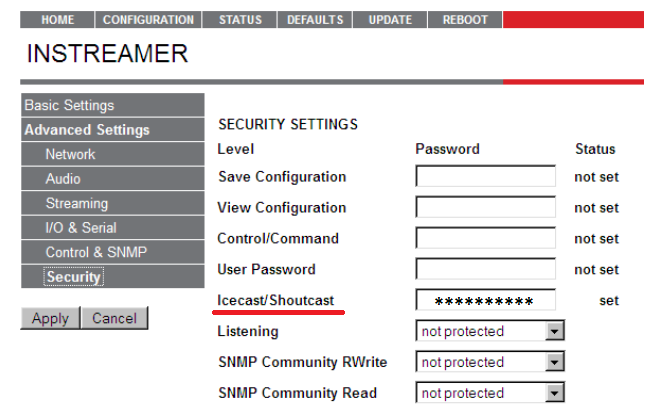 ---
Did you know we sell streaming services?
Our audio and video streaming services come with unlimited connections, unlimited bandwidth, and are backed by our 24/7 expert support staff!